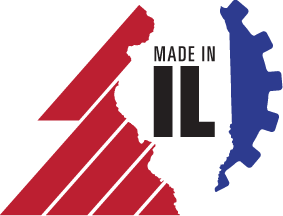 Here are some of the printed products we commonly manufacture for our customers.
Invoices
Checks
- Laser, Unit Set & Continuous
- with Security Features, Void Pantographs, Thermochromic Ink, Security Paper, MicroPrint Signature Lines, etc.
Stock Short Run Laser Checks
- Blue, Green, Burgundy, & Tan
- Top, Bottom, & Middle
Raffle Tickets
Statements
Newsletters
Deposit Tickets
Statement Stuffers
Order Forms
Business Cards
Envelopes
- All sizes up to 11" x 17"
- Regular/Windows
- With/Without Indicia
Business Reply Envelopes with Bar codes
Election Forms
Manifests
EPA Forms
Certificates
Gift Certificates
Medical Forms
Medical Insurance Forms
Car Insurance Forms
Coupons
Desk Calendars
Note pads/Scratch Pads
Prescription/Rx Pads
Service Order Forms
Inspection Forms
Bill of Ladings
Letterheads
Wedding Invitations/Save the Date
Instruction Forms
Mailers
Graphing Sheets
School Sports Calendars
Disclaimers
Citations
Menus
Kids' Menus/Place mats
Fliers
Labels
Folders
Landscaping Forms
Plumbing Forms
Construction Forms
Shipping/Receiving Forms
Receipts
History Sheets
Logs
Time Sheets
Caddie Chit Sheets
Medical Exam Forms
Optical Exam Forms
Shipping Forms
Features and options available for your business forms:
Booking
- Wrapped/Unwrapped
- Optional Flyleaf with/without printing
Stapling
Padding
Carbonless Forms - Multiple Colors & Parts
Folding - Bi-fold, Tri-fold, Fan-fold, etc.
Punching/Drilling - Multiple Sizes & Placements
Shrink wrapping
Tabbing
Consecutive Numbering
Perforations
Scoring
Carbon - Custom patterns available
Continuous - Single Part or Multi-Part
Unit Set - Multi-Part - With or without Stub - Line holes optional
Flat Sheet/Sheet Fed
- Single Part or Multi-Part
- Many Color, Size, & Weight/Thickness Options
Laser Cut Sheet
Printing Front & Back
Standard or Custom Sizes
Single/Multiple Colored Printing
Small or Large Quantity Orders
Custom Designed Forms & Logos
Typesetting
Scanning
Fast Economical Digital 4-Color Forms
Digital Proofs(PDF)
Rush Printing & Shipping
Global Shipping
...and more, Contact Us!
© 1998-2023 Genoa Business Forms, Inc. All rights reserved.