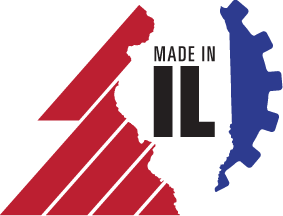 Please Contact Us if you cannot find what you are looking for below, require additional information, or for a free quote. We also have a simple list of some of our most commonly produced forms and the features available for them.
We can produce any combination of type, color, and size of paper for your multiple part custom Snap-Out, Edge Glued (Fan-Apart) and Continuous business forms.
Unit set (or snap-out) forms are multiple part carbonless or carbon interleaved forms with line holes and a perforation along the top of the form.
Edge Glued forms are similar to Unit Set forms. They are a multiple part carbonless form that is glued along the top (They are normally used for small quantity orders).
Continuous forms are multiple part carbonless or carbon interleaved forms with lines holes running down both sides of the form. They are used in impact (dot matrix) computer printers.

Tamper Resistant Prescription Pads are an economical solution for meeting the requirements of the new federal Medicaid law that took effect April 1, 2008.
We have a wide range of colors, types and sizes of envelopes available to provide a professional presentation for your company's correspondence.
Flat Sheet printing is available on a wide range of paper stocks.
Unit set, Continuous Custom Checks, and Laser Checks are available with printed security features and security papers.
Desk pad calendars are a great way to advertise the products and services that your business provides.
Our Composition Department specializes in full digital design of forms.
Software compatible laser checks, envelopes and deposit slips are an economical alternative available in quantities as low as 250. They are compatible with Quicken, Peachtree and other accounting software.



© 1998-2020 Genoa Business Forms, Inc. All rights reserved.