Helping you grow your business... it's what we do!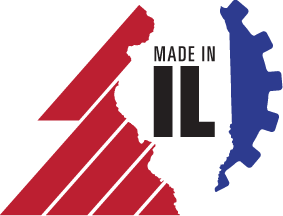 Genoa Business Forms is a family owned and operated business.
Full Time Position Openings


Pressman and/or Collator Operator

Pressman is considered one of the most important positions in the shop. A successful candidate will be able to maintain, setup and run a Didde Web Press producing business forms and other printed products. The Pressman is the actual person controlling the printing process onto the blank paper roll. The Pressman position is fast-paced with a busy workload. Volume is necessary, but quality is more important.
Pressman must pay attention at all times. Critical factors need to be monitored or altered that can affect the printing.

A collator is a machine that takes multiple rolls, collates, perfs, glues and cuts them into individual forms. The finished product must come off the machine and go to bindery for its finishing touches. Then it needs to get shipped out on time.

Essential Functions
Experience and proficiency in operating lithographic web presses or collator machine.
Understand and be experienced in Pantone PMS color swatch matching
Good English language skills
Measuring and basic math skills
Experience with trouble shooting and conducting minor repairs and maintenance when issues occur
Plan print jobs in accordance with the training you will receive
Review and understand job jackets for production
Perform all duties safely, wearing required personal protective equipment as needed
Observe all safety rules and immediately report hazards to management
Be punctual to work and show up consistently
Follow all company policies as described in the Employee Handbook
Perform other duties as required
Competencies
Teamwork Orientation
Time Management
Results Driven
Communication Proficiency
Proven mechanical aptitude
Physical Demands
The physical demands described here are representative of those that must be met by an employee to successfully perform the essential functions of this job.

While performing the duties of this job, the employee is regularly required to talk and hear. This position is very active and requires standing, walking, bending, kneeling, stooping, and crouching. The employee must frequently lift and/or move items over 50 pounds. Specific vision abilities required by this job include close vision, distance vision, color vision, peripheral vision, depth perception and ability to adjust focus.

Position Type and Expected Hours of Work
This is a full-time position. Days and hours of work are Monday through Friday, 7:00 am to 3:30 pm. Weekday and weekend overtime commonly occurs. Part-time positions also available.

Required Education and Experience
High school diploma or GED.

Work Authorization
Must be eligible to work in the United States.

Job Type: Full-time Pay: Dependent upon experience Full-Time Benefits:
401(k)
Dental Insurance
Disability Insurance
Employee Assistance Program
Health Insurance
Life Insurance
Paid Time Off
Vision Insurance
Part Time Position Openings


None at this time

Last updated September 10, 2020

Thank you for your interest in a career at Genoa Business Forms, Inc. As you weigh your job options, please consider the following important issues:
Hours - If you are hired for a regular 40-hour per week position, in most cases you will work 40 hours per week all year. Generally, we do not have a slow season when your hours are reduced, and many of our employees have regular opportunities for overtime work. Some positions allow for some flexibility in hours and days to better accommodate your personal or family obligations.
Flexibility - Since we are a smaller organization, there are opportunities for you to learn a variety of skills. None of our employees just do one task.
Comfort - Unlike many manufacturing companies, we have heat and air conditioning throughout our facility. In addition, we foster a corporate culture of mutual care and respect; harassment and inappropriate behavior are not tolerated. We take great pride in our professionalism throughout our facility.
Supervision - While you will work directly with one of our two on-site supervisors, you are encouraged and expected to work independently within clear and consistent established criteria. We look for people who are responsible and do not wish or require constant supervision.
Retention and Advancement - We are unique for our ability to attract and retain employees for an average of over 10 years. All of our supervisors and managers are long-term employees who have advanced from within the company.
© 1998-2020 Genoa Business Forms, Inc. All rights reserved.